About Us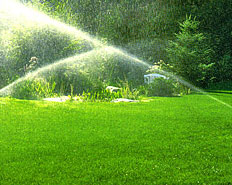 H2O Irrigation Solutions of CT, LLC is a highly respected irrigation contractor in Norwalk, CT. As a full-service irrigation service provider, we handle everything from large commercial projects to smaller residential installations. No matter what your needs are, we can help with new irrigation system installation, maintenance, and repairs. We are focused on providing our clients value and that comes from our attention to detail, use of high-grade irrigation products, and the latest installation techniques.
The lifespan of automated irrigation systems is highly dependent on the quality of the system and its installation. We always employ the finest materials. This, in addition to our superior, individualized installation services, guarantees that your lawn sprinkler system will be both low-maintenance and long-lasting.
We also provide individualized irrigation strategies that reduce over-watering and runoff pollution. Your landscaping's durability, stability, and attractiveness will increase as your plants continue to grow, thanks to a well-watered environment. We have the skills, expertise, and resources to design and develop the best irrigation systems for our client's properties. We work closely with our clients to understand their needs before recommending the best solutions.
We handle new irrigation system installations, upgrades, and replacements of existing irrigation infrastructure. Our company will always ensure you have the best experience working with us. Our team comprises skilled and experienced professionals with the expertise to handle all types of big and small irrigation design and installation projects.
We employ Hunter Pro Sprays, Netafim drip watering devices, and gear-driven rotating grass heads in our irrigation installations. Despite this, we have kept the price of installing a sprinkler system manageable. H2O Irrigation Solutions of CT, LLC offers you the reliable and affordable irrigation and sprinkler systems you need. We look forward to working with you on your next project and assure you of the best irrigation system installations within your budget.